The Development group focuses on five programs:
Vectorology
We develop molecular tools and methods for production and characterization of recombinant AAV vectors. Our current work focuses on two systems: plasmid transfection into HEK293 cells and recombinant baculoviruses infection into insect cells, in order to optimize production yields and quality of AAV vectors of different serotypes and capsid variants.
Production processes (Upstream)
We work on the optimization and scale-up of cell culture and production processes for recombinant AAV and adenovirus vectors, and their adaptation to GMP constraints. We use both cell culture supports for adherent cells and bioreactors (up to 50 liters) for suspension cells, depending on project.
Purification processes (Downstream)
We develop methods for scalable and GMP-compliant purification of AAV and adenovirus vectors, including extraction, filtration and chromatography (ion exchange and affinity-based) steps. We can adapt the purification methods to the vector type and the upstream process.
Quality control
We develop specific tools and suitable assays for viral vectors, for both ongoing process developments and characterization of pre-clinical and clinical lots, in compliance with regulatory agencies guidelines. We can perform numerous assays including viral particles titration (total particles, full particles, infectious particles), vector identity (capsid proteins and transgene sequence), and purity (detection of cellular, viral and plasmid contaminants, detection replication-competent particles, …).
Analysis of residual DNA by high-throughput sequencing (SSV-Seq) in rAAV lots
From bench to bedside
The Development group allows complementing the research-grade vector core services, so that you can conduct a translational gene therapy research project from proof of concept to clinical trial. We can take over the development of a vector manufacturing process and associated quality controls up to the regulatory toxicology study, as well as the transfer to a pharmaceutical facility.
Team members
Véronique Blouin, PhD, Team leader
Sylvie Saleun, Engineer
Cécile Robin, Technician superior
Marie Paron, Technician superior
Lucie Ménard, Technician
Frédéric Broucque, Technician
Emilie Lecomte, Engineer
Mohammed Bouzelha, Engineer
Aline Roblin, Technician
Maïlys Pennors, Technician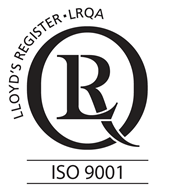 Contact
Scientific head :
Contact :
02.28.08.04.40
Mis à jour le 16 February 2022 par Manuella GUILBAUD.